📣 Keynote Speaker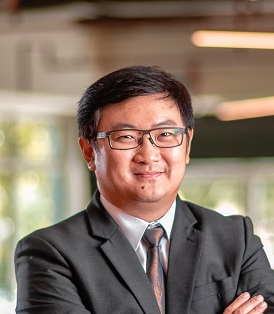 Professor Patrick Then
Professor, Head of School – Computing & Director – Centre for Digital Future
PhD, MSc, BIT(Hons)
Faculty of Engineering, Computing and Science
Title: SOON
Biography
Professor Patrick Then the Director for the Centre for Digital Futures Swinburne Sarawak. Patrick is a strong advocate of R&D and commercialization of innovations in Big Data, Data Mining and Internet of Things.
He has established industry collaboration at national and international levels. He has been leading multiple industry-funded projects in research and development in collaboration with prominent ICT partners such as Sarawak Information Systems Sdn Bhd (SAINS), IDS (Malaysia) Sdn Bhd in Sarawak, and organizations around the world. Patrick has established partnership between Swinburne and international commercial partners such as Fusionex International Ltd, UK, D&J Human Care, South Korea, and Easy Global Market, France.
Patrick has won, and has been managing and leading projects worth millions funded by industry and government agencies at national and international level. He works closely with international researchers, which include Texas A&M University-Commerce (TAMUC), USA, University of Alabama at Birmingham (UAB), USA, University College of Southeast Norway (USN), Université de Pau et des Pays de l'Adour (UPPA), France, National University Hospital Singapore (NUHS), and Universitas Sanata Dharma University (USD), Indonesia.
He is a member of the Institute of Electrical and Electronics Engineers USA and the Australian Computer Society.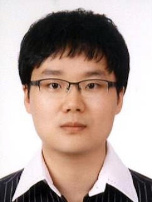 Professor Oh, Yoosoo
Professor, Daegu Univercity
Machine Learning, Human-Computer Interaction, Intelligent System, Middleware
Human-Computer Interaction, Intelligent System, Middleware
Title: SOON
Biography
Yoosoo Oh received his Bachelor's degree in the Department of Electronics and Engineering from Kyungpook National University in 2002. He obtained his Master's degree in the Department of Information and Communications from Gwangju Institute of Science and Technology (GIST) in 2003. In 2010, he received his Ph.D. degree in the School of Information and Mechatronics from GIST. In the meantime, he was an executed team leader at Culture Technology Institute, GIST, 2010-2012. In 2011, he worked at Lancaster University, the UK as a visiting scholar. In September 2012, he joined Daegu University, where he is currently an associate professor in the School of ICT, Daegu University. He is now working as a center director of Smart Drone Center, AZIT MakerSpace Center, and Gyeongbuk Technopark Daegu University Center. Also, he served as the Board of Directors of KSIIS since 2019 and HCI Korea since 2016. From 2017~2019, he worked as a center director of the Mixed Reality Convergence Research Center at Daegu University. From 2015-2017, He worked as a director in the Enterprise Supporting Office of LINC Project Group, Daegu University. His research interests include Activity Fusion & Reasoning, Machine Learning, Context-aware Middleware, Human-Computer Interaction, etc.